Welcome!
Thanks for visiting the home of Trey Nace and Todd Tuttle.
Have a Nace day!
Hello new reader! Just submit your e-mail and get a copy of my first book for Free!! Thanks for your support. Book 2 will becoming out soon.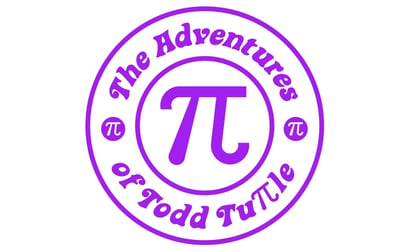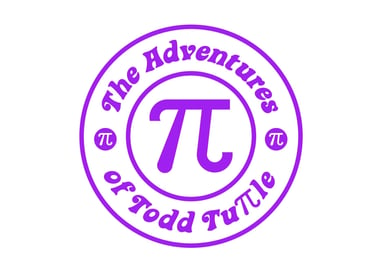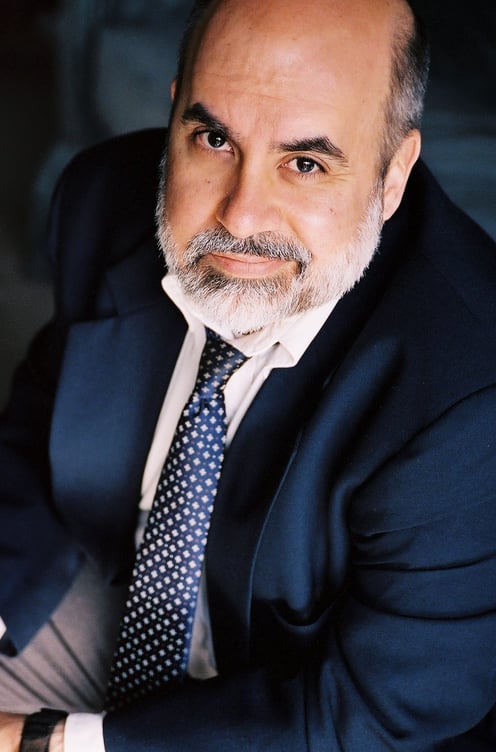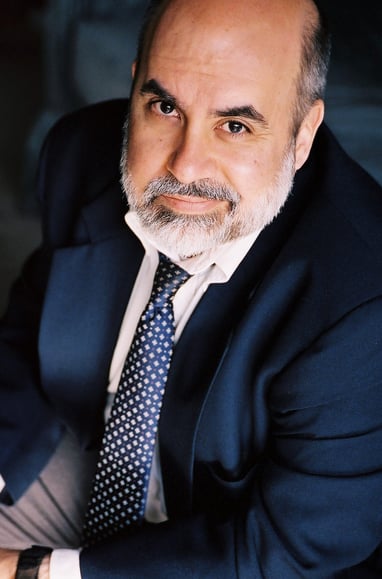 Helicopter pilot, actor, voice-over artist and now author. Trey lives in Pasadena with his pet rock Oscar and spends his time writing more Todd Tuttle stories and going to LA Kings hockey games.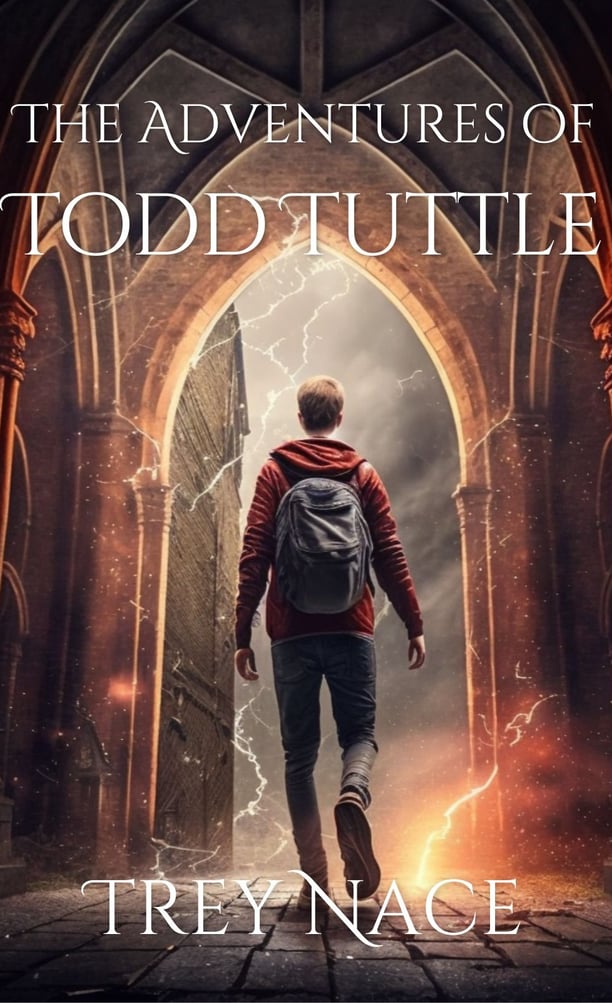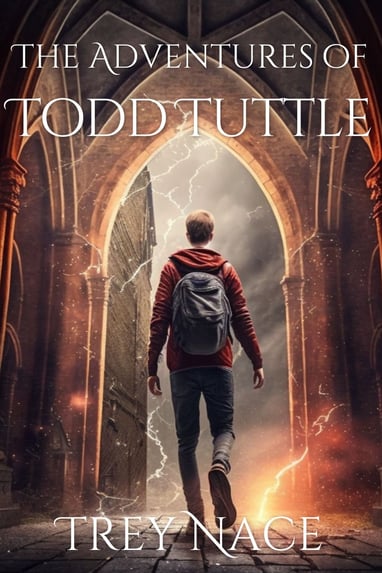 Book 1 in a series of young adult novels
Blast Off into an Unforgettable Odyssey: "The Adventures of Todd Tuttle" Awaits!
Prepare to be utterly captivated by this electrifying Young Adult Sci-Fi Thriller, where ancient myths collide with futuristic worlds, and the universe's fate hangs in the balance.
When 15-year-old Todd Tuttle and his nemesis Max discover a long-lost medallion tied to the mighty Zeus, their world is turned upside down. Suddenly flung across the galaxy, these rivals from the prestigious Charles Dickens School for Boys must unite to outwit a sinister villain known as Ares and save the universe from certain destruction.

Join Todd, Max, the enigmatic creature Pi, and the fearless Priscilla on an exhilarating journey through time and space. As they unravel the secrets of the medallion and confront Ares' evil plans, our heroes will forge unbreakable bonds, face daunting challenges, and redefine the true essence of courage.

Will Todd and Max set aside their animosity and harness the power of teamwork to outsmart the cunning Ares? Can they navigate the treacherous twists and turns of the cosmos to find their way back home? And will they muster the strength and determination to save the universe from an unimaginable fate?
Dive into this enthralling, heart-pounding tale of adventure, friendship, and personal growth. Experience the thrill of exploring new worlds and uncovering ancient secrets, all while forging friendships that will stand the test of time.

Order your copy now to start your galactic adventure!
Loved it!
An agile and absorbing middle grade fantasy packed with action and adventure. I read it cover-to-cover in one sitting!Superbly well-written with pitch-perfect pacing, Todd Tuttle is a little Star Trek. A little Raiders of the Lost Ark. A bit Percy Jackson and the Olympians. Add a little Interstellar plus a smidge of H.G. Wells and Back to the Future. Voila! You have a highly engaging fantasy story with plenty of room to let your imagination take off and soar.Meanwhile, the author expertly doles out a few clues at a time throughout the narrative, keeping readers guessing about what the boys have tumbled into. He doesn't give away too much too soon, keeping readers dangling on a literary hook from start to finish.Richly written with robust characterizations, this story is lively and agile. Nothing is forced or contrived. Each chapter glides effortlessly into the next, with smooth transitions from one scene to another.This book is Just. Plain. Fun. I read it cover-to-cover in one sitting.Middle grade readers will enjoy this dynamic and entertaining read. So will older audiences who enjoy trekking "where no one has gone before."The Adventures of Todd Tuttle is the first in a series of teen and young adult books. So, hold on to your rings, staff, and medallions and keep an eye out for more! I can't wait!
My Rating: 4.5 ~ Reedsy.com ★★★★
Trey Nace, you wrote a very good book! I love reading science fiction, and when I saw this book available, I knew I wanted to get in on the adventure once I saw the cover (GORGEOUSLY decorated) read the description. There's nothing like a little rivalry to entice me to read a book. My husband is very into Greek mythology so even he enjoyed me talking about this story (and he's 59 years old). Seeing Todd and Max time travel, yell at one another, make hilarious mistakes, solve problems, develop school-kid crushes on others, and grow in a friendship, showed how true friendships are always love/hate at times. And there's nothing like developing a friendship while trying to "do the right thing" in life - and get back to the proper place in time and location in the universe to boot. Thanks to BooksGoSocial and NetGalley for this ARC. I volunteered to read and give my own honest review. ~ NetGalley 5-Star Review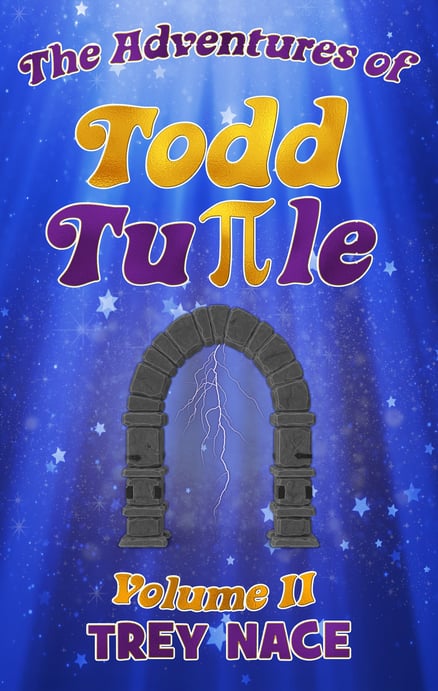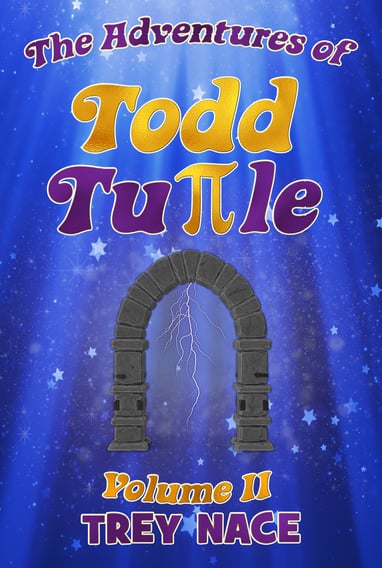 Book II
When Three Teenagers Are Being Hunted Down by an Angry Enemy, They Must Put All Their Resources Together if They Want to Escape With Their Lives
Interested? Let's get in touch.